It's almost Valentine's day, so whether you're snuggling up to your other half or getting together with your friends, here are some great romantic films to make you laugh and cry on February the 14th.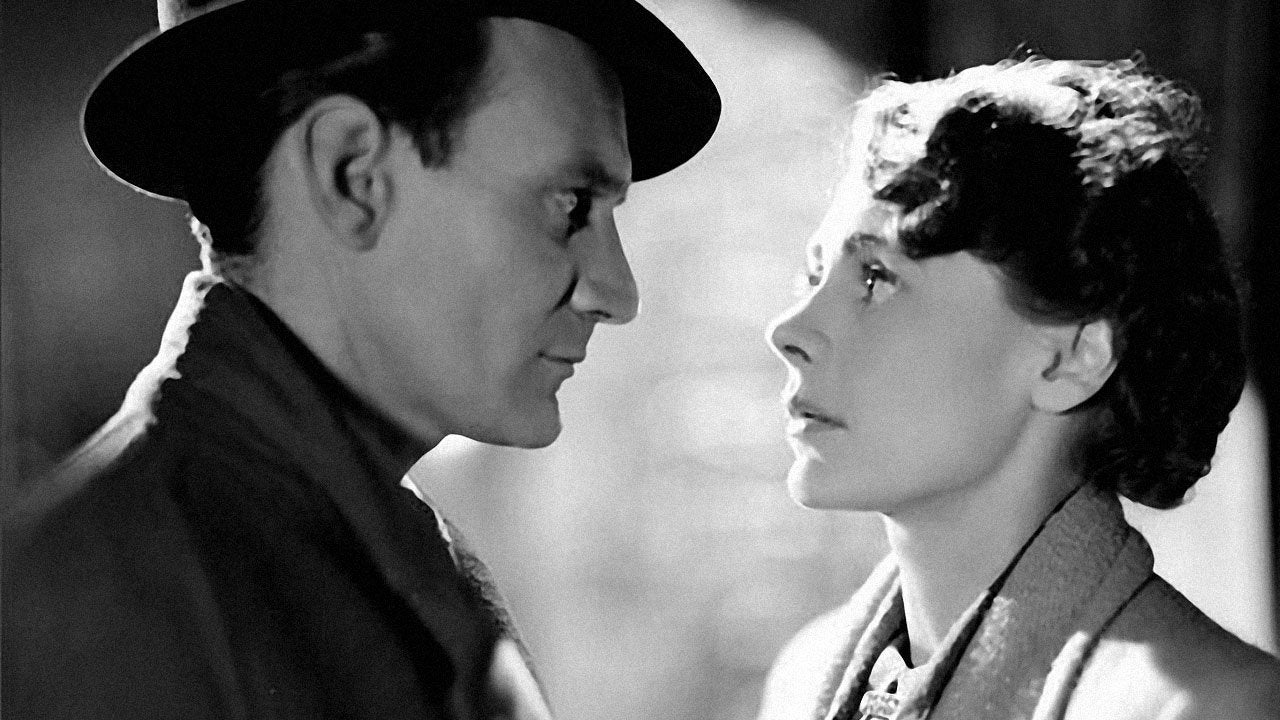 Film: Brief Encounter
Director: David Lean
Year of Release: 1945
Cast: Celia Johnson and Trevor Howard
Best Quote: "This misery can't last…not even life lasts that long."
Synopsis: Brief Encounter caught the attention of the British public like never before when it boldly captured the humble honesty of life, love and messy relationships. The story follows Laura, a very normal everyday housewife who meets a stranger called Alec at a train station, and he two fall madly in love. But because of their own marriages and their sense of obligation to their families, the two are destined never to be together. In many ways this is a quiet film with limited action for a 21st century audience. But for its time it was daring, and today it can remind us that love is not always straight-forward and sometimes people have to make incredible sacrifices.
Film: Roman Holiday
Director: William Wyler
Year of Release: 1953
Cast: Audrey Hepburn and George Peck
Best Quote: "I don't know how to say goodbye. I can't think of any words."
Synopsis: For all of you who love the doll like Audrey Hepburn, this was the film that many argue made her the world-wide star at 22 years old. Hepburn plays the wide-eyed Princess Ann who is so desperate to escape her life of formal balls and strict routines that she runs away in Rome to get a taste of freedom. But whilst out and about she meets Peck, an American journalist who takes her under his wing and the two hit it off in this sweet comedy about just being yourself.
Film: The English Patient
Director: Anthony Minghella
Year of Release: 1996
Cast: Ralph Fiennes, Juliette Binoche, and Kristin Scott-Thomas
Best Quote: "Swoon, I'll catch you."
Synopsis: The English Patient is one of the few films which concentrates on the aftermath of the Second World War. Count de Almasy, is a lost man, a wounded and disfigured solider who has no remembrance of his past and is isolated by his fate. But naturally this complex character could be played by nobody better than the synonic Ralph Fiennes who portrays the emotions with collected style and emotive power, to show how love can form in the most unlikely of situations, between the most unlikely people. This film has incredible cinematography and is delivered with compelling creative intelligence.
Film: The Notebook
Director: Nick Cassavetes
Year of Release: 2004
Cast: Ryan Gosling and Rachel McAdams
Best Quote: "The best love is the kind that awakens the soul and makes us reach for more, that plants a fire in our hearts and brings peace to our minds, and that's what you've given me. That's what I hope to give to you forever."
Synopsis: Based on the romantic novel by Nicholas Sparks, this is a film oozing with sentiment and clichéd designs, but it just works like a dream. The narrative homes in on a stereotypically simple and contented country boy called Noah as he meets the beautiful and fun, Allie and the two quickly become attracted to each other's opposing personalities. But it seems that this teenage love cannot conquer all as Allie is the daughter of a rich city family, and they whisk her away in fear that her feelings have gone too far. But as the years go on and the waves of life roll by, the pair clearly have not forgotten each other and their paths must cross yet again.
Film: Brokeback Mountain
Director: Ang Lee
Year of Release: 2005
Cast: Jake Gyllenhaal, Heath Ledger Michelle Williams and Anne Hathaway
Best Quote: "Tell you what… truth is, sometimes I miss you so bad I can hardly stand it…"
Synposis: This film set in the early 1960s focuses on the social attitudes towards homosexual relationships in Wyoming State in wild-west America. The story sees two young men, Jack and Ennis as they fall in love within the private wilderness of the country. But as they age and the move on with their lives, it becomes clear that it is not easy living half a life and hiding your true feelings for fear of rejection and oppression. This is a wonderful film to watch if you want to step away from the warm, fuzzy side of love and be pulled towards the harsh reality that many homosexual people have unfortunately faced.
Film: 500 Days of Summer
Director: Marc Webb
Year of Release: 2009
Cast: Joseph Gordon-Levitt and Zooey Deschanel
Best Quote: "It's these cards and the movies and the pop songs, they're to blame for all lies and the heartache, everything."
Synopsis: A post-modern post-mortem film, 500 Days of Summer watches as Tom, a hopeless romantic falls head over heels for the wacky charms of his boss's new secretary, Summer. But this is so normal romantic story, for she is not some doe-eyed puppy, for Summer does not believe in love, and Tom must fight hard to show her that love matters and that they can have a lasting relationship worth having.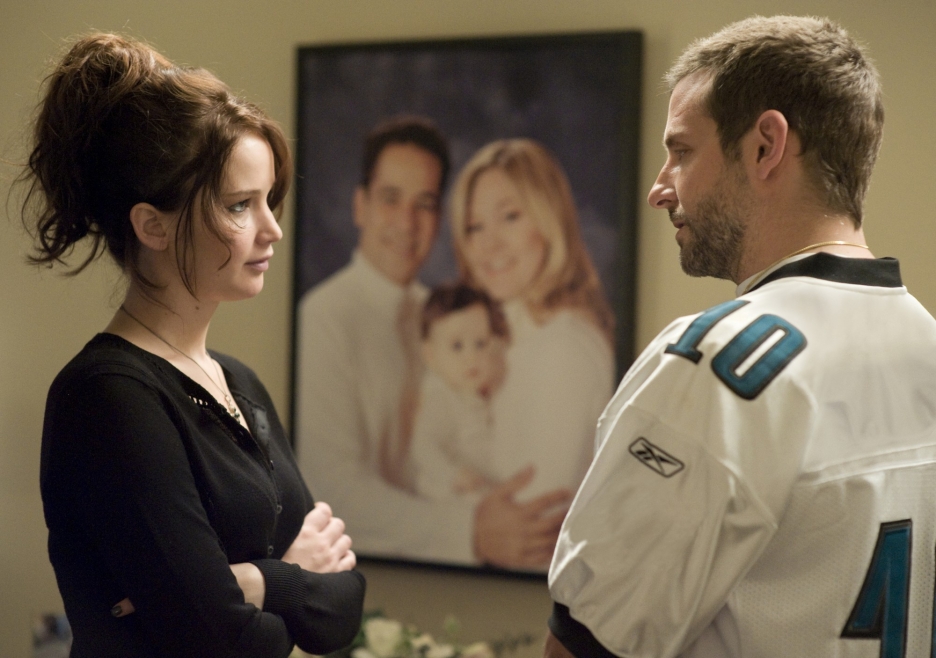 Film: Silver Linings Playbook
Director: David O Russel
Year of Release: 2012
Cast: Bradley Cooper and Jennifer Lawrence
Best Quote: "I love you. I knew it the minute I met you. I'm sorry it took so long for me to catch up. I just got stuck."
Synposis: This film is a fantastic mess of emotion and comedy mixed together to create a tender picture of life when it all goes wrong. Attraction and appreciation strikes when Pat and Tiffany meet and soon realise that each other is a total nut-case with enough emotional baggage to fill a life-time. Pat is dealing with a marriage break-up, the loss of his job and a manic episode which involved him being hospitalised. Whereas, Tiffany is struggling with the death of her husband and the regret of how she treated him when he was alive and how she trashed his memory after he died. This film throws away the frustrating romance cliché of perky, giggly girls and dark, brooding and secretly sensitive men. This film goes above and beyond that and takes us to a place where the characters are authentic and their crazy lives and interactions are refreshing to watch and a reminder that love can be a surprise and come in all shapes and sizes.
Film: Carol
Director: Todd Haynes
Year of Release: 2015
Cast: Cate Blanchett and Rooney Mara
Best Quote: "I don't know what I want. How could I know what I want if I say yes to everything?"
Synopsis: Carol follows two women from very different backgrounds who find themselves in an unexpected love affair in 1950s New York. As conventional norms of the time challenge their feelings, an honest story emerges to reveal the resilience of the heart in the face of change. A young woman in her 20s, Therese Belivet (Rooney Mara), is a clerk working in a Manhattan department store and dreaming of a more fulfilling life when she meets Carol (Cate Blanchett), an alluring woman trapped in a loveless, convenient marriage. As an immediate connection sparks between them, the innocence of their first encounter dims and their connection deepens. While Carol breaks free from the confines of marriage, her husband (Kyle Chandler) begins to question her competence as a mother as her involvement with Therese and close relationship with her best friend Abby (Sarah Paulson) come to light.
By Caroline Malcolm