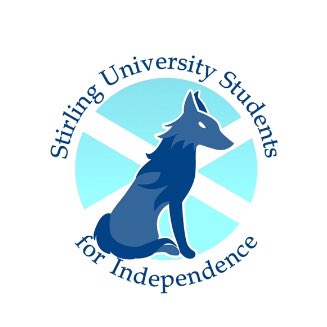 A group of students have joined to form a non partisan Scottish independence society in a bid to "reach across party lines."
The 'University of Stirling Students for Independence' aims to "encourage healthy debate on Scotland's future."
The society has been approved by the Students Union after electing a temporary committee, with an official EGM scheduled for October.
First year international politics Jamie McDiarmid will lead the society as President, alongside Abbé Burrell (Vice President) and Nicole McLeod (Secretary).
The group have already had contact with the local independence movements Yes Stirling and Stirling Women For Independence to discuss possible future collaborations.
The Students for Independence, said: "The new independence society aims to bring people from across all political parties. We want to educate people on what an independent Scotland could look like and encourage healthy debate on Scotland's future.
"As a society we want to reach across party lines and to those who do not affiliate with a party to join us in campaigning for an independent Scotland."
Striking a chord with Stirling students, the society has already crossed 1450 Twitter followers, where they can be reached @StirUniIndy.
Feature image credit: The Independent