When people think about Finnish food the first thing that comes to mind is usually not vegan. However these delicious Finnish treats can easily be made vegan by changing one or two ingredients which actually adds a little twist to the dishes.
Traditional Finnish dishes include: rice porridge (riisipuuro) and carelian pies (karjalanpiirakka). Next I am gonna share with you how to make these dishes vegan. Wheter you are vegan or not I urge you to give these a go!
Are you ready to dive into the unknown tastes of the Finnish cuisine on vegetarian day?
Okay let's go!
Rice porridge: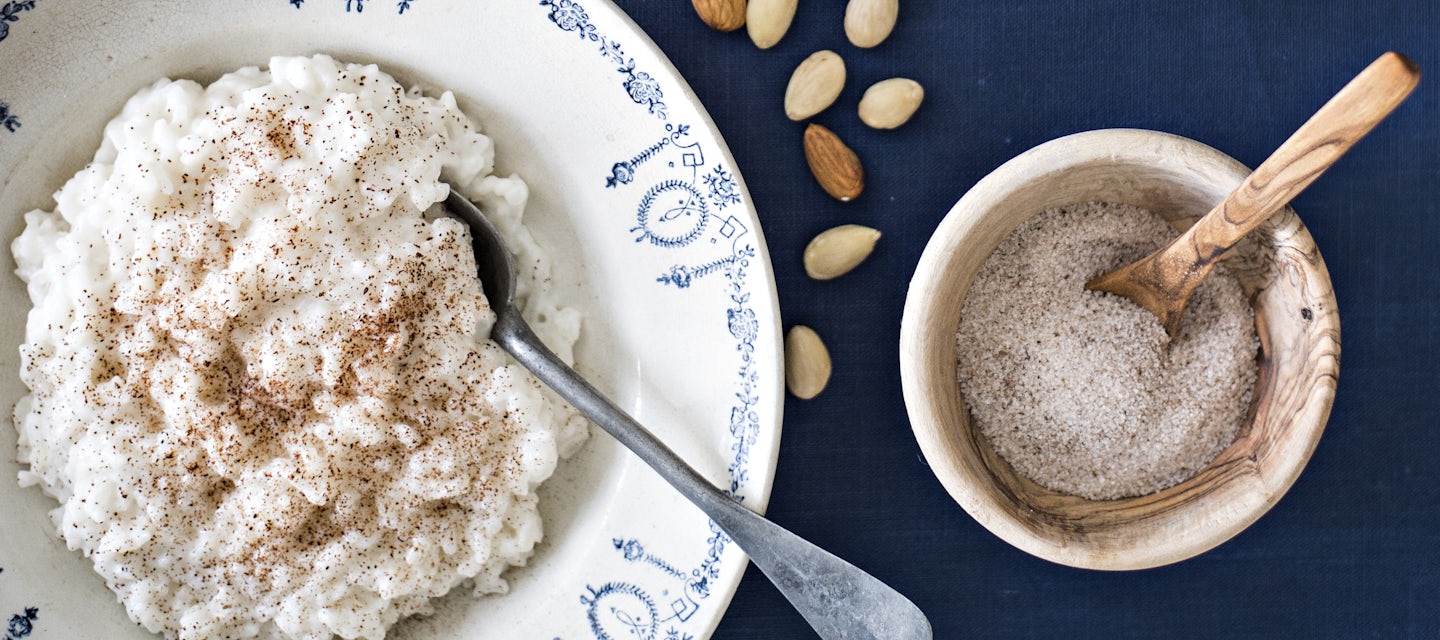 Ingredients (4 portions):
2dl (0.85 cups) of porridge rice
2dl (0.85 cups) of water
400ml of coconut milk
4dl (1.6 cups) of water
1/2 teaspoon of salt
Instructions:
Measure the rice and 2dl of water in a pot. Heat until boiling and then let it boil until all the water is absorbed into the rice.
Add coconut milk and the rest of the water (4dl). Let the porridge simmer on low heat for about 50 minutes, stirring occasionally (be careful the porridge burns easily!). Add salt and serve with cinnamon and sugar.
The original recipe: https://www.k-ruoka.fi/reseptit/kookosriisipuuro
Carelian pies: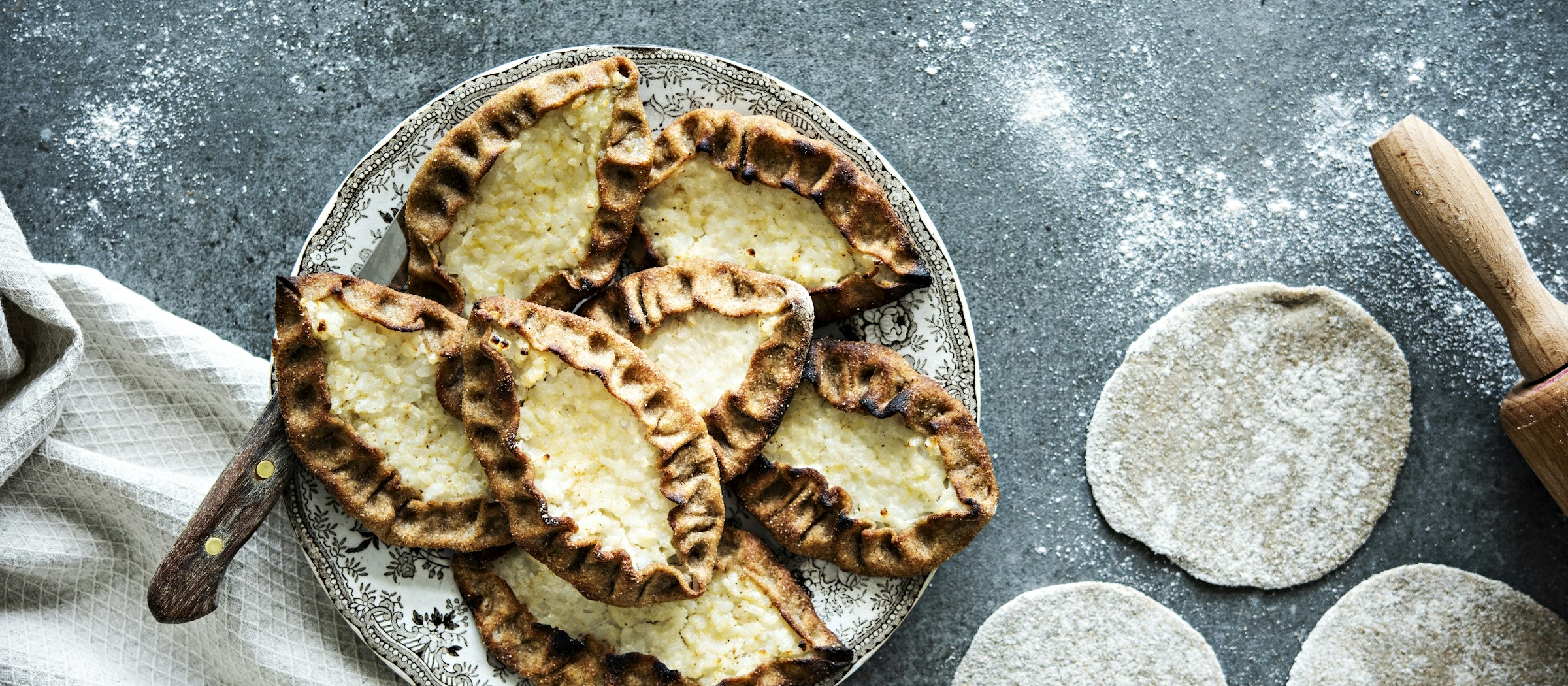 Ingredients (15 small pies):
The porridge:
2dl (0.85 cups) of porridge rice
2dl (0.85 cups) of water
400ml of coconut milk
4dl (1.6 cups) of water
1/2 tsp of salt
The pie batter:
2dl (0.85 cups) of water
1 tsp of salt
3dl (1.2 cups) of rye flour
2dl (0.85 cups) of wheat flour
1 tbsp of oil
For the surface:
1/2dl (0.2 cups) of water
60g of dairy-free margarine
Instructions:
First make the porridge with the recipe shown above. Let the porridge cool.
Then make the batter by combining water, salt, rye flour and wheat flour together using a wooden spoon. Once the batter is thick enough use your hands to mix it.
Bake a stick out of the batter and then divide it into 15 equal sized pieces. Roll the pieces to form smooth balls and then flatten them into crepes using your thumb.
Roll the crepes with a rolling pin to form thin pie crusts. Use flour to prevent sticking.
Once the crusts are ready apply c.1 1/2 tbsp of the porridge on top of the crust and spread it almost to the edges. Bend the edges over and pin them using your fingers. Look at the picture for help.
Heat the oven to 275 Celsius and bake the pies for 10 minutes. Do not use baking sheet.
For the surface: Boil the water and mix in the margarine and let it melt. Slather the pies with the mixture and let the pies soften for about a half an hour. Enjoy!
Original recipe: https://www.k-ruoka.fi/reseptit/vegaaniset-karjalanpiirakat